SEO Power Suite is a powerful SEO tool that will help you gain top search engine rankings while it will save you a ton of time.
It consists of 4 different tools that will help you evaluate any website you own or your client`s with Website Auditor,will help you build effective link building campaigns for any site with Link Assistant,will give you great advantage against your competition with SEO Spy Glass and will give you total control and the ability to watch your projects with Rank Tracker.
SEO Power Suite is literally the only tool you will need for your SEO needs .But lets see a bit deeper what each tool does:
WebSite Auditor *
WebSite Auditor SEO Software Works According to Google Algorithms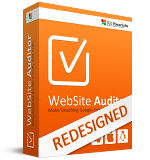 To get to the top rankings and most importantly to stay there is not a simple task.As SEO rquires a strategy,it also includes very many aspects that should be done correctly,and if some of the basic actions will not be done correctly then the rest of them are losing their effectiveness and even if done right is like they are not having any value.So it is important to walk on the right path and be able to create a solid strategy from the begining when you are about to build or optimize a website.
So if you have no SEO experience how would you know what you need to do and from where to start?
But with WebSite Auditor you ll get all the information you need to place your content in the top search engines results ,for any search engine you want!And you can get that info for any website no matter in what niche it is in.
But let`s see how it works:

1. You enter URL of the webpage you want to optimize

2.It will then start searching your website for all factors that are affecting rankings:

3.You ll end up in the following screen with all the details gathered from your website,and so you ll be able to see what is your site needs to get optimized:

When Website Auditor finishes its job ,will come with the analysis of all the factors that affecting rankings ,and with complete details on what your site needs to get optimized!!
It analyzes all the elements of your site like: the title, meta descriptions, meta keywords,webpages, H1-H6 tags, anchor texts, bolds and italics, body and image alt texts,total links,external links,e.t.c. and then provides you with all the details found on your site.So when you ll get all the details you can then see what is done correctly and what you need to optimize!
The SEO PowerSuite software works in Windows – Mac – Linux!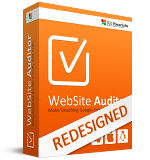 Download Website Auditor SEO Software
SEO SpyGlass *
SEO SpyGlass Software – SEO Intelligence at Your Service
Getting on top of the search engines reasults means that you ll need to overtake others who are also trying to get a spot at the top!So it is obvious that if you know what they do to get on top,then you could copy and do even better if you also do the things they do and the things they don`t do!
With SEO SpyGlass you ll be able to analyze any website that you want to compete against!And this because this tool will give you the ability to find what they do and what they don`t do,so you could do better,and if you do better you are going to rank higher!In a matter of minutes you ll know from where your competitors get their backlinks from.As you may already know,and as all SEOers very well know,backlinks is a very important factor for rankings.So by knowing where your competitors get backlinks from then you go on an open way to the top.In a matter of minutes you ll get in your hands work ,proven to be successful as the sites you ll have analyzed are at the top of the search engines results !So you could use it in your advantage!
Here is how SEO Spy Glass will help you get proven to work data for top rankings:
1-Open the software and define by how you want it to run,either by keyword or by website analysis:

2-Chose from which search engine you want to get data from:

3-Connect your Google Analytics Account with the software:

4-Define how many backlinks you want to gather for analyzing:

5-You will end up in the following screen with all the links gathered:

You will now be able to analyze all the links and their details ,like:
-Page Rank of each backlink
-Domain and exact webpage
-Contact info of the backlink
-When was found
-Title,meta description,keywords
-Anchor text
And generally all the info about each backlink!This is huge advantage and now you can apply it to your strategy and increase your rankings and traffic!
DOWNLOAD SEO SPYGLASS NOW!!!

Order SEO Spy Glass Software

Link Assistant *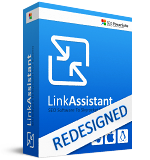 Link Assistant will be the only tool you ll ever need to build any backlinks for your or your customers site(s)!And this because when you ll send it to work it will gather you every time the most valuable links and will give you the opportunity and the luxury to even chose which links to go after for optimum results!
You would be amazed if you knew what kind of results you could achieve with the links that Link Assistant can find!!And it will help you also,run email campaigns for your link building!Yes the software runs an automated email system that you can utilize to send emails to website owners you want to link with!It is a completely "white hat" link building robot,and it always brings you the best links to link with!!!
But let`s take a closer look at how it works:
1-Type your website you want to find link partners for:

2-Type the keywords you want to run the link campaign for:

3-Enter your contact info to create an email to send to webmasters and website owners:

As you can see by your self ,Link Assistant is not only very simple tool to use,but it is a super tool that will cut off the time you would spend for the job it does,up to 80%!!!And this is not the real point to view it ,as by the links it can find will provide you with the most powerful links that you could ever want.And powerful backlinks=high rankings=more traffic and sales!!!
With Link Assistant you ll be able to
create powerful backlinks from sites related to yours.
Create professional link directories that will boost your site
Create personalized e-mails to webmasters and website owners, and send them all an email in a couple of clicks to ask them link partnership! LinkAssistant will automatically gather their emails addresses for you.
You ll be able to check at any time if your link partners are still linking to you!
Discover "black-hat SEO techniques" your link partners might be using against you.
You can unearth online submission forms in the most popular link exchange networks, automatically complete them and get hundreds of quality bcaklinks in no time!
Organize your efforts and get your partners separated into categories, status,or however you want ,so to have in hand any time you need to do a link building campaign.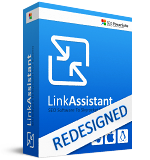 Download Link Assistant SEO Software

Rank Tracker *
When you are going after top search engine rankings ,and you have launched a new website ,you need to start monitoring it and see if what you `re doing for it gives higher or lower positions.So start searching for your site and see where it is,is of the first things you should do.If you have only a website then this would be no worry,but if you run several websites then this becomes a time consuming task to do.
With Rank Tracker you ll have the ability to just type the keywords you are going after and in a few seconds you ll get to know in which position your sites are ranking at!Imagine having ten websites to check their rankings how much time consuming task could be.
And is not only that rank tracker is very fast and accurate rank ckecking tool,but it is also a keyword suggesting tool,that wil provide you with keyword ideas from 9 differnet sources:
– Wordtracker
– Competition Research
– Keyword Discovery
– Google Suggest
– Yahoo! Search Assist
– Ask TypeAhead Search Suggestions
– Word Mixer
– Word Combinations.
With Rank Tracker you ll get your keyword research to pro level!
As well,if you are a webmaster and have many websites to run,you ll be able to create reports for your clients and sites ,on the fly,as Rank Tracker will provide you with complete reporting on how your sites are doing,so you could adjust your efforts for better results!
Additionaly you can connect your Google Adwords & Analytics accounts with Rank Tracker and expand its use even more,and get valuable info for even better results for your campaigns as well.This is a great feature and can be very profitable!
But let`s see how Rank Tracker works:
1-Run the software and just type in the url you want to chec rankings for:

2-Type the keywords you want to check rankings for and click "NEXT":

3-Rank Tracker now is gone to work and in a few seconds will turn back with the results of the rankings of your keywords:

4-You ll end up in the following screen with the final rsults of your rank checking:

There are many details and more features in the software that make Rank Tracker a powerful seo tool that you ll thank god you have found it!
It really is an amazing tool that every website owner or SEOer should have it in their arsenal!
DOWNLOAD RANK TRACKER NOW!!!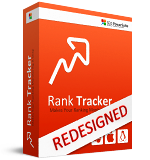 Download Rank Tracker SEO Software

DOWNLOAD THE FREE EDITION OF SEO POWER SUITE *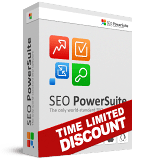 Download a FREE Copy of SEO Power Suite Software (ALL THE 4 TOOLS ABOVE)and test it your self to find out how these amazing tools will help you get top rankings and increase your business and conversions !